You are here
Tivoli Theatre
Hamilton, Ontario
As several of Hamilton's heritage buildings stand vacant, conservationists are hoping the preservation of the remains of the city's historic Tivoli Theatre may turn public support and attention towards restoration and adaptive reuse.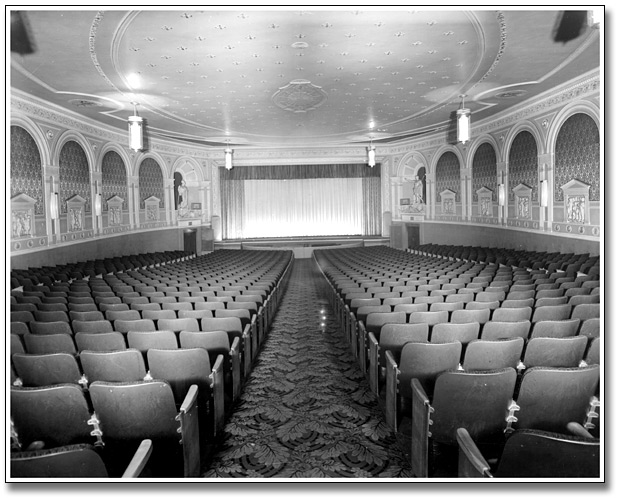 Why it matters
Built in stages between 1875 and 1924, the Tivoli complex originally housed a carriage factory, and then a small storefront nickelodeon in 1907. It opened in 1924 as a combination vaudeville and movie house. In 1995, it became a venue for live stage shows.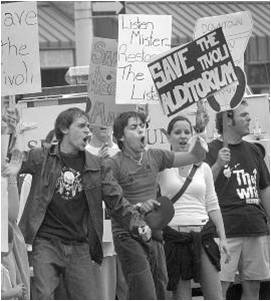 Why it's endangered
On June 29, a portion of the once-majestic, Second Empire-style theatre's south wall and roof collapsed, forcing engineers to respond to its structural instability. The City took over the property to secure it and, in doing so, removed a number of elements including the third floor, the front wall, the cupola and light-bulb encrusted Tivoli marquee. In 2005, the Sniderman family, of Sam the Record Man fame, applied for a permit to demolish everything that remains, including the 750-seat theatre auditorium, which was designated under Part IV of the Ontario Heritage Act in 2004.
Where things stand
The Sniderman's sold the theatre in the mid-2000s for two dollars to Belma Gurdil-Diamante, CEO of the Canadian Ballet Youth Ensemble (CBYE). Unable to keep up the necessary repairs, the dance company sold the Tivoli for $900,000 in February 2013 to Gurdil-Diamante's husband, head of Diamante Investments, as part of a condo redevelopment plan.
According to Diamante, the project will include the restoration of the theatre--still used by CBYE--as a central component of the plan. "This is the signature last project that he's doing," reported Diamante's son to the CBC. "He wants to build something that he can look at and enjoy."
The goal is to donate it back to CBYE after restoration with a partnership plan that has yet to be worked out. The local arts community through the Tivoli Performing Arts Association is involved in the redevelopment plans.
Work is underway with City officials and architects, and plans will be shared with the public in early 2014.
UPDATE: Diamante Investments purchased the Tivoli in February 2013 with the goal of incorporating it into a condo-based redevelopment plan that will see the theatre restored.
UPDATE: In March 2015, city council approved Diamante Investments' proposal, which would see the Tivoli Theatre conserved as part of a 22-storey condiminium project that would include non-profit community space.