You are here
National Roundtable on Heritage Education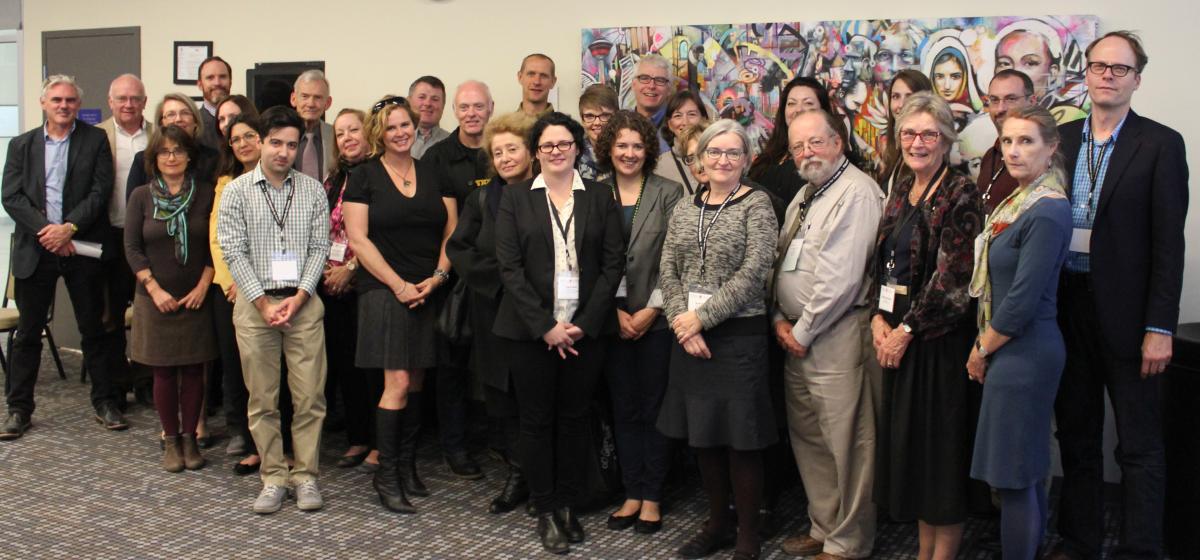 For Canadian heritage conservation education and training opportunities, click here
The National Roundtable on Heritage Education was founded in 2004 as a forum for discussion on heritage conservation education and training in Canada. The Roundtable has a mandate to:
understand the current state of heritage education in Canada, including, public education, training, and academic programs;
strengthen the heritage education field by identifying demand, gaps, needs, and proposing sectoral or collective objectives;
advance the field of heritage education through fostering collaboration between institutions and other bodies.
Each fall, the Roundtable holds a general meeting – timed to coincide with the National Trust's annual national conference - to discuss topics of importance and to set priorities for the upcoming year. The Roundtable's Steering Committee - open to all interested participants - holds bi-monthly teleconferences to further the Roundtable's work throughout the year. Key areas interest for the Roundtable have included: (1) educational and training programs; (2) ethics and professional competencies; (3) research and publishing.
Roundtable contact: Chris Wiebe, Roundtable Coordinator, the National Trust for Canada cwiebe@nationaltrustcanada.ca Tel: 613-237-1066 x227
Resources
• Human Resource Issues in the Preservation of Heritage Buildings (Heritage Canada Foundation, 2003)
• Human Resources in Canada's Built Heritage Sector: Mapping the Work Force and Setting Strategic Priorities (Cultural Human Resources Council, 2004)
• Cultural HR Study 2010: Labour Market Information Report for Canada's Cultural Sector Report (Cultural Human Resources Council, 2010)