Bell Barn, Indian Head, Saskatchewan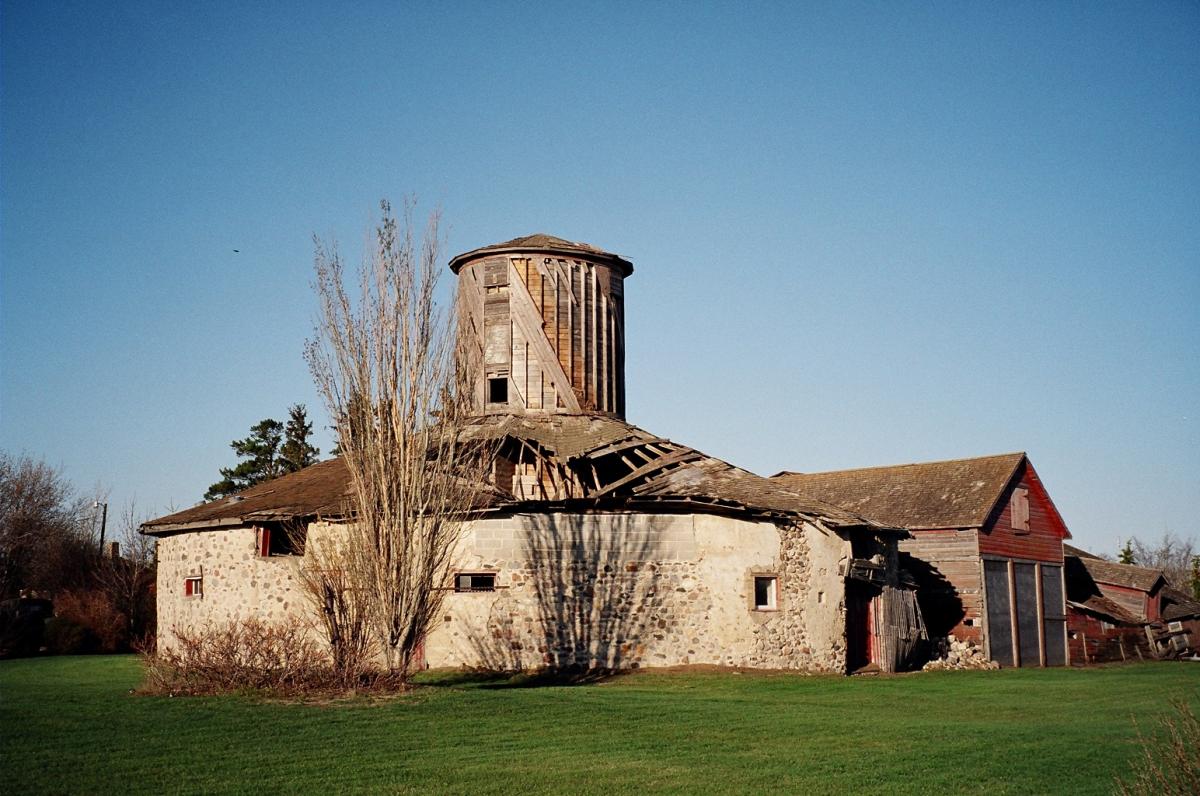 Built by Major William Bell in 1882, the round fieldstone Bell Barn is one of Saskatchewan's oldest agricultural buildings. Located just north of Indian Head it is all that remains from Bell's attempt to establish a corporate farm in the Canadian West. Built with evenly spaced gun ports around its circumference and a central silo that doubled as a lookout tower the 20-metre-diameter barn could store 4,000 bushels of oats, 100 tons of hay, and housed an office.
It was in jeopardy of disappearing from the Prairie landscape. Like so many other agricultural structures from the province's past it was falling apart. Efforts to preserve it had failed due to lack of financial support. With the energy of Saskatchewan archivist and heritage consultant Frank Korvermaker, the community of Indian Head raised over $1 million. In 2008 the stone walls were carefully taken down and reconstructed on land donated to the municipality located about 200 metres north of its original site, while still remaining on the 1882 farmyard.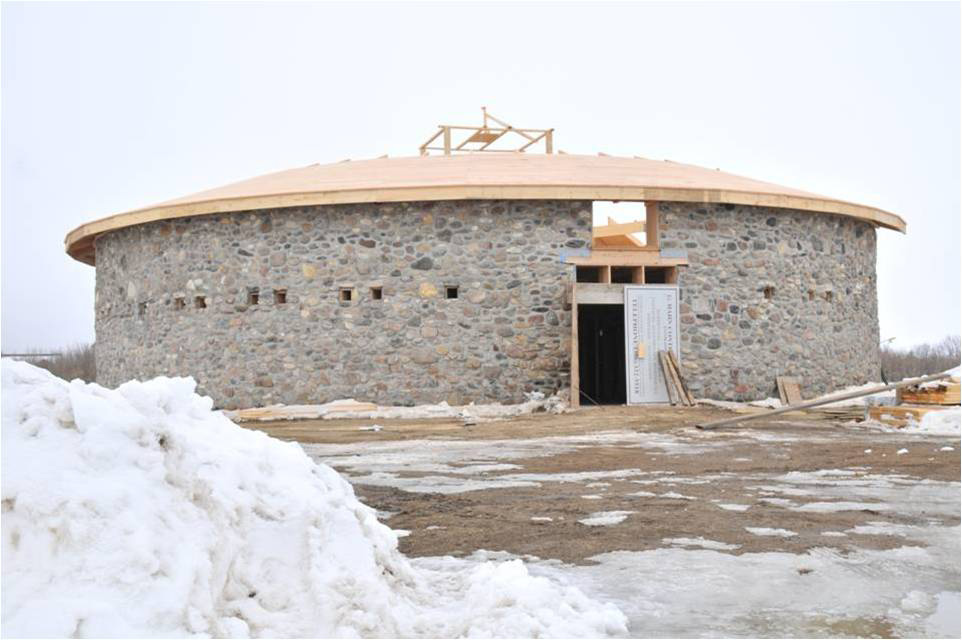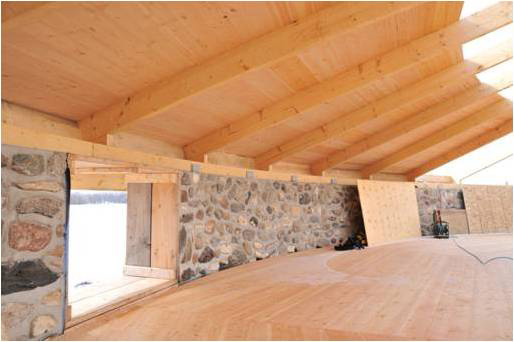 Above photos taken in 2010 by Bruce Neill