Building Stories
Building Stories is a new website and mobile application launched that enables Canadians to take a direct role in identifying important community heritage assets. Building Stories is an incredible new on-line resource making thousands of original documents, photos and historical records available online from a wide variety of communities.
Canadian Built Heritage Research Inventory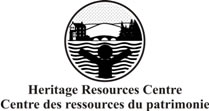 Since 2008, the Heritage Resources Centre at the University of Waterloo has created an ever expanding database highlighting research on built heritage in Canada. The first of its kind, the site is searchable by author, title, keyword and reference type and users are invited to contribute annotations or commentaries on the titles included.
The National Roundtable on Heritage Education is a partner in this initiative and is supported by funding from the Canadian Forum for Public Research on Heritage.