You are here
Cathédrale Saint-Germain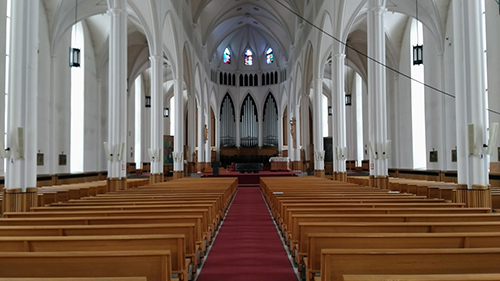 Photo: Pascal Gagnon
Location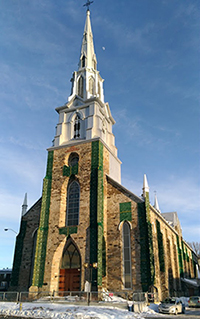 Photo: Pascal Gagnon
Rimouski, QC
Why it matters
Built between 1854 and 1862, the Saint-Germain Cathedral was designed by the prominent French Canadian architect, Victor Bourgeau. Today, owned by the Fabrique Saint-Germain, the cathedral is home to one of the largest pipe organs in the province of Québec, a neo-classic tabernacle built by François-Thomas Baillargé in 1833, as well as a painting of Saint Germain d'Auxerre dating back to 1740. The cathedral is also adorned with historic goldsmithing items, works of art, and stained glass windows. To this day, it is the tallest building in Rimouski.
Why it's endangered
In 2014, the Fabrique Saint-Germain was forced to close the building to the public due to safety concerns. Since that time, the cathedral has remained unoccupied, causing the building's deterioration to accelerate. Public consultations are expected to occur in 2017 to determine viable options for the cathedral's future – but once a decision has been reached, it could take years to implement.
Today, the estimated cost to repair the exterior of the cathedral would be a minimum of $5 million, and over $20 million to repair the entire building.
"This Rimouski landmark is one of thousands of places of faith in Canada that are at risk due to changing demographics and values, and the high cost of maintaining such large complex structures. But they matter to their communities and have incredible potential for vibrant new uses."
- Natalie Bull, Executive Director, National Trust for Canada