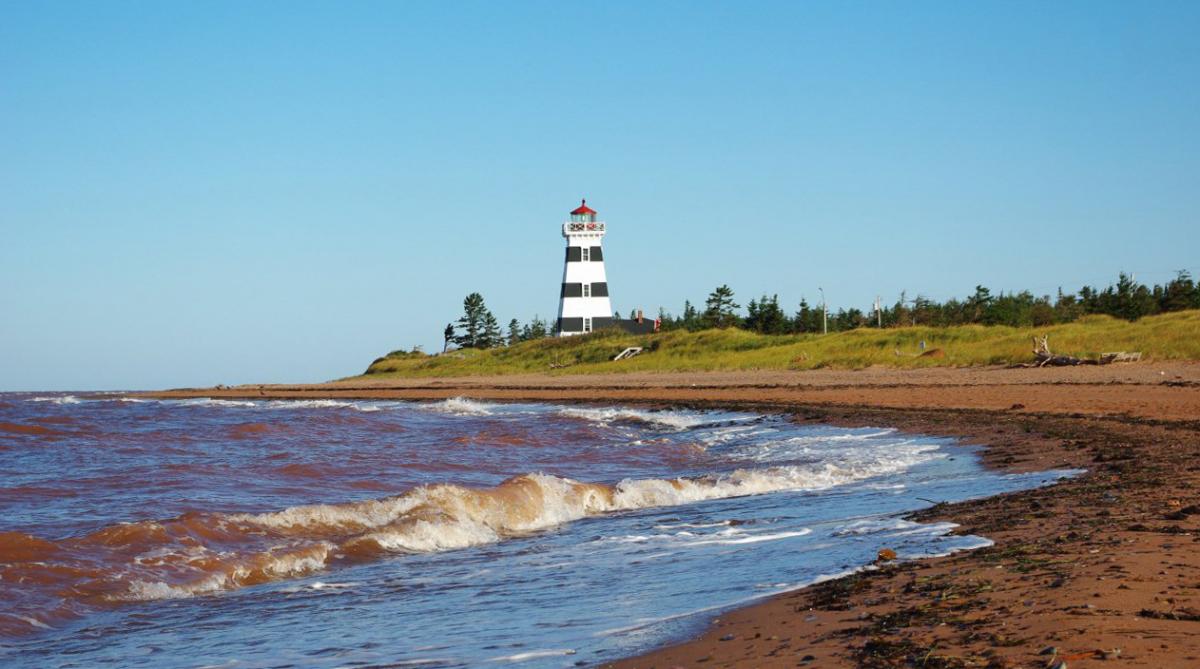 Photo Courtesy of Carol Livingstone
The National Trust believes that lighthouses have a special significance for Canadians and must be preserved for future generations.
Lighthouses form an integral part of Canada's identity, culture and history. They are monuments to Canada's proud maritime heritage and important for the economic and social sustainability of the communities they are tied to.
Over the last 30 years, automation and electronic navigation have reduced many lighthouses to relics of the past, and in 2010, the federal Department of Fisheries and Oceans declared almost all of its Canadian lighthouses -- nearly 500 of them -- "surplus" to their needs, shifting the responsibility for their care and upkeep onto Canadian communities.
Despite the creation of the Heritage Lighthouse Preservation Act, the need for Canada's lighthouses remains urgent. Local groups are struggling to raise funds needed to save these iconic symbols of Canada's proud maritime heritage. Many are in remote locations, or in smaller centres with limited development potential. They will require seedfunding and investment if they are to continue to tell their stories and serve as symbols of local identity.
To support the National Trust's efforts to save lighthouses, make a contribution today.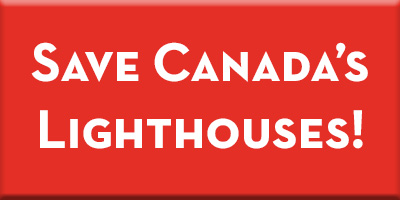 What are the issues facing Canada's lilghthouses?
Technological change in marine safety, including de-staffing and automation
Replacement of lighthouses with simple, inexpensive skeleton towers
Budget pressures resulting in deferred maintenance
Coastal sites making many vulnerable to severe weathering
Insurance and vandalism issues making demolition attractive
Heritage Lighthouse Protection Act
In 2010, after more than a decade of hard work by the National Trust and other dedicated advocates, the Heritage Lighthouse Protection Act came into force. Adminstered by Parks Canada, it provided a two-year public petition period, which ended May 29, 2012, allowing community groups to nominate historic lighthouses for designation under the Act. During that time, Canadians sent 348 petitions to Ottawa. Community groups willing to take on the upkeep of any of the over 450 lighthouses declared "surplus" to DFO's needs had to submit a written commitment to buy or otherwise acquire these lighthouses and inlcude a viable Business Plan. For a list of lighthouses with Business Plans, click here.
On July 2, 2015 the federal government announced the designation of only 74 lighthouses under the Act.
The National Trust's "Save Canada's Lighthouses" Campaign

Over 4,000 Canadians expressed their support for our "building species at risk" initiative by signing an online petition encouraging the federal government to invest in the efforts of local groups and communities to save their lighthouses. The petition was delivered to the Minister of Fisheries and Oceans in 2013.
Since 2012, the National Trust has been promoting the creation of a Heritage Lighthouse Fund to leverage corporate support and private donations for the many other historic surplus lighthouses in desperate need of funding.
Resources:
For photos of lighthouses, visit our Flickr page