Bank of Canada Building
The National Trust Takes Action to Preserve Arthur Erickson's Bank of Canada Building
234 Wellington Street, Ottawa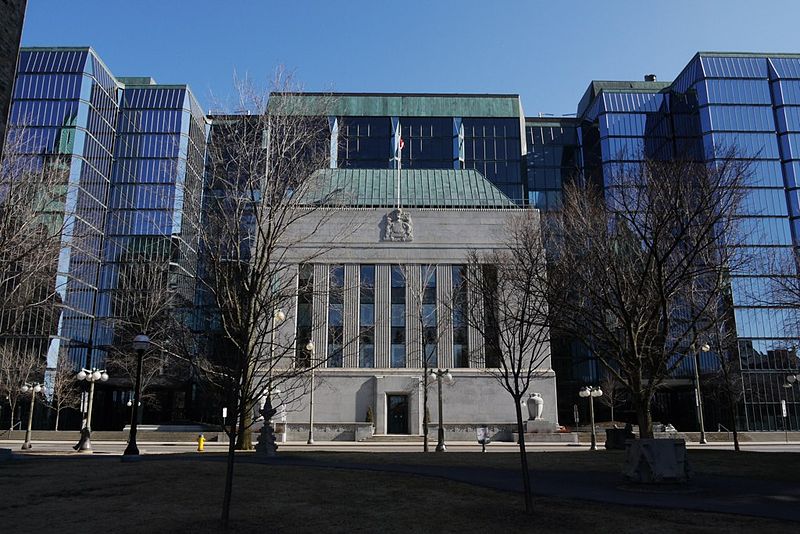 At issue
Located near Parliament Hill and cited as one of Canada's best 20th-century buildings, the Bank of Canada complex includes the 1979 Arthur Erickson-designed glass and copper addition that enfolds the original 1936 neoclassical stone bank and includes an 80-metre-high public atrium and tropical garden. (It was recognized with the prestigious Prix du XXe siècle, turned down by the Bank in 2013). Media reports on planned alterations (as seen in this Ottawa Citizen article) drew attention to the potential impact on the atrium and garden, plaza and custom-designed furniture.
As a Crown Corporation, the Bank of Canada is not subject to review by the Federal Heritage Buildings Review Office and is immune to all public oversight. As the National Trust has noted, Canada is the only G-8 country without laws to protect historic places owned by its national government.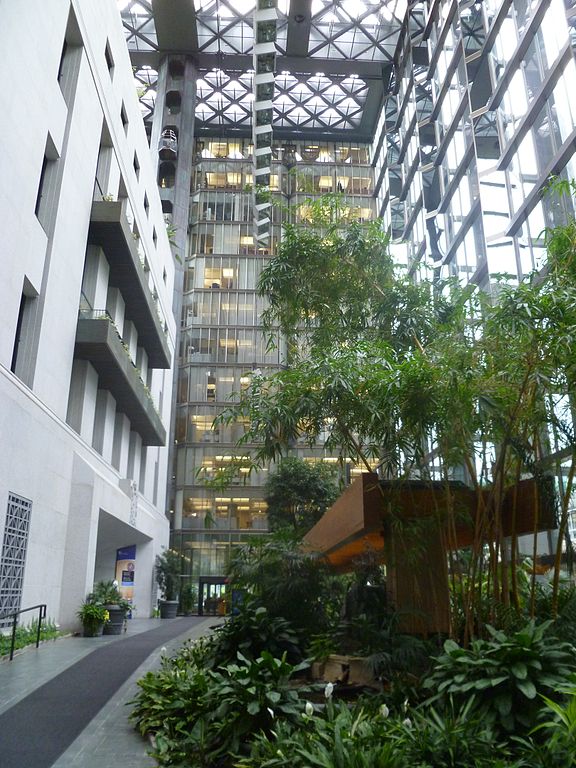 Action To Date
In response to a letter from the National Trust for Canada, a joint letter from the National Trust and RAIC, as well as a detailed letter from Phyllis Lambert of the Canadian Centre for Architecture expressing concern that redevelopment plans do not preserve the architectural heritage and integrity of the building, and to offer immediate assistance and advice on how to balance functional needs with protecting key heritage elements, the Bank agreed to a meeting in January with representatives of the National Trust, RAIC and Heritage Ottawa.
It was a fruitful meeting that resulted in a number of recommendations addressing the need to assess architectural and heritage values and develop guiding principles for new work.
On March 11 and 12, the Bank responded by hosting a re-design Charette to review the architectural and heritage values of the building and to look at ways to better protect them. Encouragingly, the Charette included highly respected consultants in the fields of heritage conservation and landscape architecture, including landscape architect Cornelia Oberlander who worked with Arthur Erikson on a number of his projects, including this one.