You are here
2011-2012 Annual Report Now Available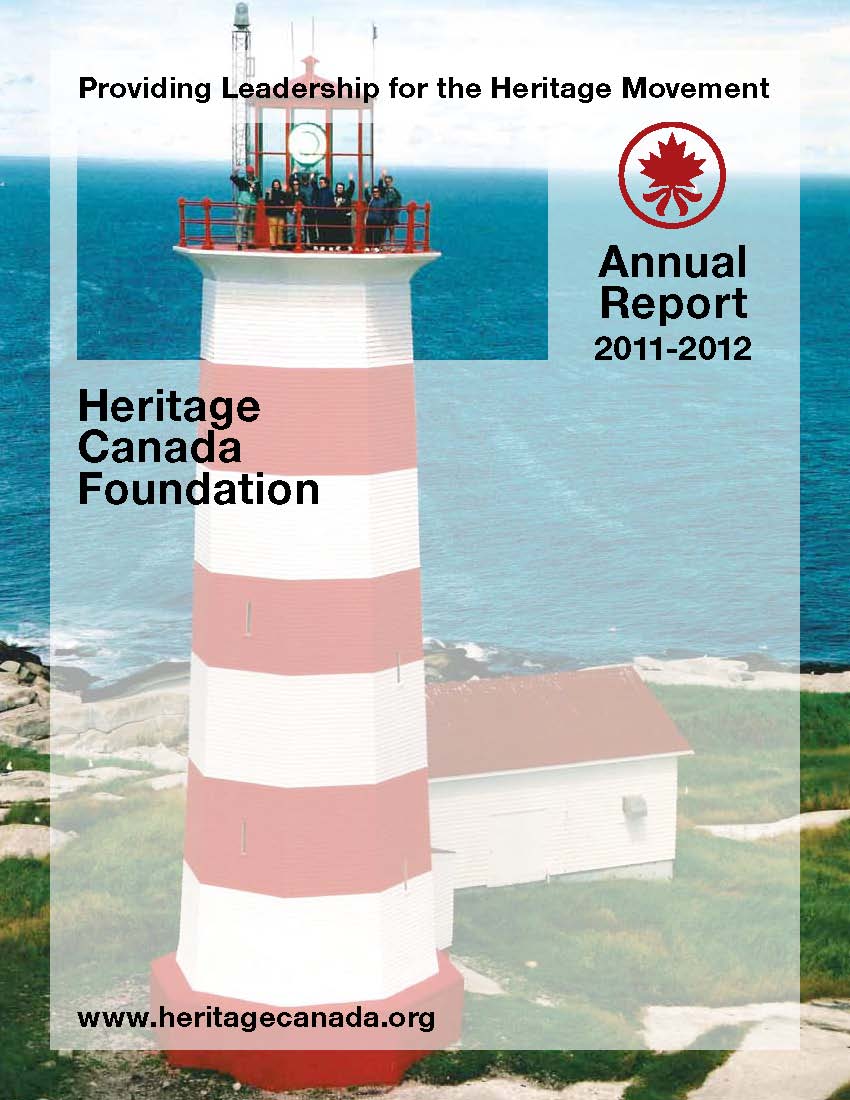 Ottawa, ON October 1, 2012 – The Heritage Canada Foundation (HCF) 2011-2012 Annual Report is now available online.
This past year was a busy one for the organization and our achievements are numerous: in our capacity as the National Trust for Canada, we welcomed representatives from National Trusts around the world when we co-hosted the 14th International Conference of National Trusts in Victoria, B.C.; developed mutually beneficial membership discounts with a number of our provincial partners; launched a new and expanded bilingual website, social media program and online member/donor management system; published online Heritage Day materials celebrating "The Heritage of Power Generation"; released our Top Endangered Places and Worst Losses lists, bringing Canada-wide attention to those sites needlessly lost; the publication of our quarterly Hēritage magazine featuring top stories, reports and commentaries on the key issues facing historic buildings and places; and more.
Printable copies of the Annual Report are available on the HCF website at or contact us by phoning 1-866-964-1066 or emailing heritagecanada@heritagecanada.org if you would like a copy mailed.
The Heritage Canada Foundation is a national registered charity dedicated to the preservation of Canada's historic places. Your support is vital to our work. Please join or make a tax-deductible donation today.