You are here
St. Stephen Post Office National Historic Site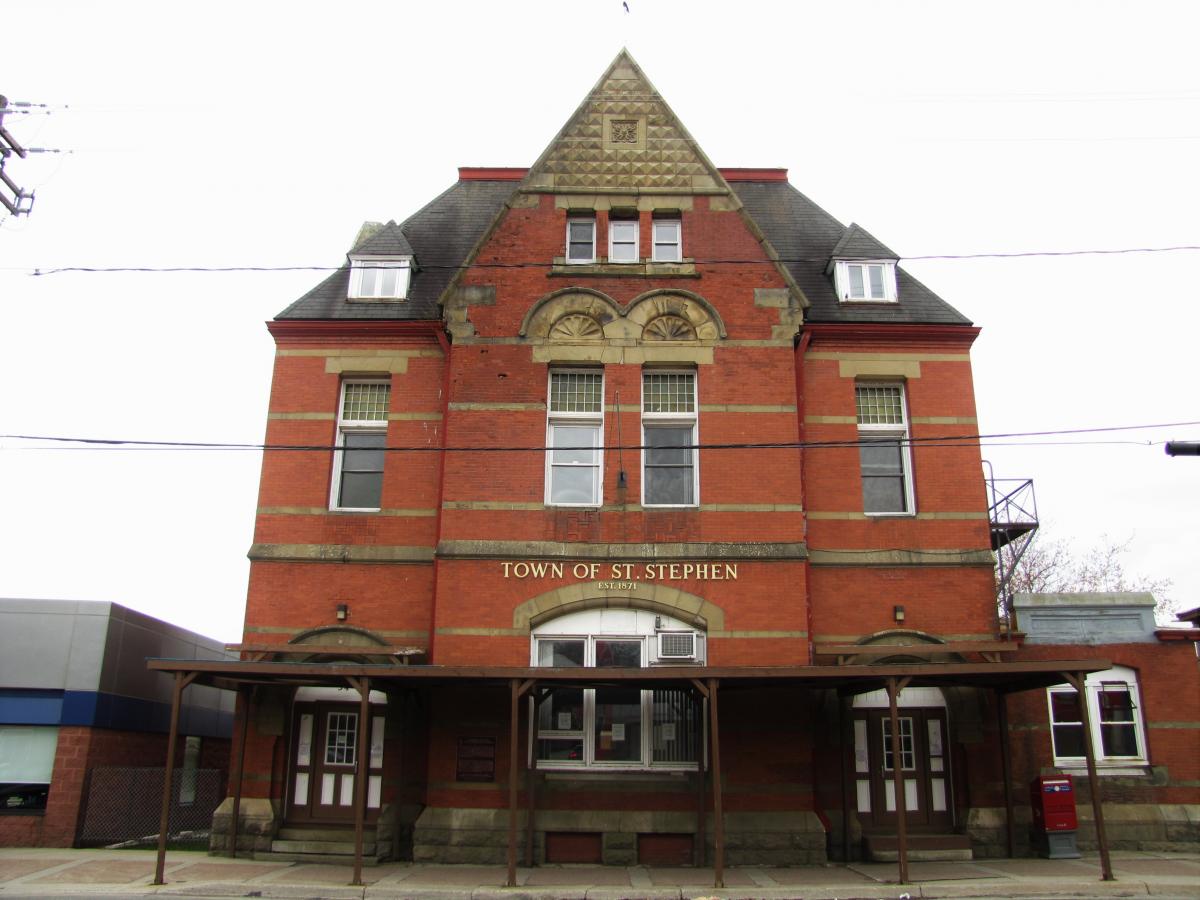 Photo: Alana O'Hallaran
A National Historic Site being demolished by neglect.
Location
St. Stephen, New Brunswick
Why it matters
Designed by Thomas Fuller, the architect behind the Parliament Buildings, the St. Stephen Post Office is a prime example of the fine 19th-century federal buildings that helped establish the Government of Canada's presence in cities and towns across the country. Completed in 1887, the Romanesque Revival building was named a National Historic Site in 1983. From 1965 until 2009, it served as the Town Hall.
Why it's endangered
The building would likely be in a better state of repair if elected officials had not abandoned this nationally significant building to the elements in 2007, putting it at risk of demolition by neglect. In February 2016, town council voted to demolish the former post office. This followed an engineering report that pegged the cost of repairs at $1.6 million, a figure disputed by local heritage groups. Following public outcry, and potential interest from an unnamed developer, demolition was put on hold, but the future of this National Historic Site remains in question.